Our results-driven approach, industry knowledge and pursuit of excellence on behalf of our customers has set us apart in the industry.
Technology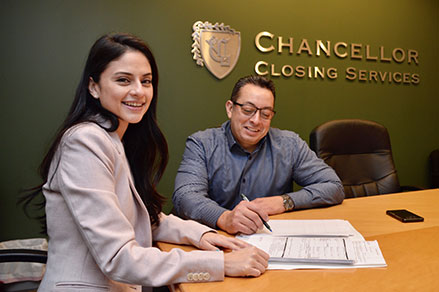 At Chancellor, our fascination with technology started 22 years ago. Our flagship end-to-end technology has kept us on the industry's cutting edge. Whether providing process consultation to our clients; assisting clients' IT, operations, and production departments. We identify technological advantages; or taking advantage of existing origination platform technology to optimize workflow. We consistently succeed in maximizing our clients' returns through technological planning. The ultimate outcome of our progressive methods is a greater economy of scale, less waste, higher employee satisfaction, and greater ROI.
No other title company can beat us. We always finish first.
Flexibility
At Chancellor, all processes are built around our individual clients. We listen to the voice of the customer to craft unique products that serve their individual business models. Our sophisticated process focus helps create a streamlined workflow by leveraging our technology. The result is a custom-tailored, client-focused process map that fits the needs of our clients —all leading to a smooth process and the highest levels of quality and efficiency.
Team Approach & Collaboration
The Chancellor Advantage goes far beyond technology and process improvement.
Our team listens to our prospective clients' needs and how best to integrate our team into their way of doing business. Our goal is to use our experience and knowledge to create a productive and collaborative environment. By fashioning joint strategies and keeping daily operations consistent with these strategies, we align our goals with the clients we serve.
Place Order Now