Team Chancellor knows Purchases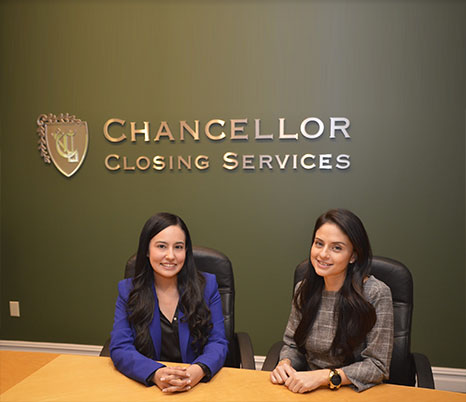 Chancellor offers a unique and carefully planned purchase and closing service. We understand very well the difficulties of properly executing on a purchase transaction across state lines. For this reason, Chancellor has developed a purchase process that is truly unparalleled.
Compared with various other types of transactions (such as refinance, for example), a purchase is unique in many respects. Lien clearance, scheduling and coordination among parties are critical elements, and this is where most providers fail. Chancellor targets lien clearance as a priority in the purchase process. Experienced curative operatives aggressively seek to resolve encumbrance issues early in the process. Thereafter, customer-focused purchase specialists coordinate with all parties to the transaction. This ensures that our clients' closings are smooth and seamless.
By understanding the priorities and problems associated with the purchase process, Chancellor has developed a unique closing system that guarantees a positive experience for all involved. We also offer high-quality customer service with a personal touch that is designed to keep realtors, lenders, and all other stakeholders well informed throughout the entire process.
Contact Chancellor today at 973.808.4045 or contracts@ctaionline.com to learn more about our purchase and closing services for realtors and homeowners.
Place Order Now